***Online Gift Certificates Available***

The goal of Massage Solutions is to help individuals suffering from chronic and acute pain. We combine different modalities to help aid in the restoration of the muscle and surrounding soft tissue.
Welcome to Massage Solutions
Chronic & Acute Pain Management
---
| | |
| --- | --- |
| Offering an integrated approach to massage therapy. We assess each individual client, and offer a treatment plan that is tailored to their specific needs. We see a wide range of clients who suffer from chronic pain such as arthritis, migraines, and tmj, to common strains and sprains of soft tissue. We have a passion for massage therapy and enjoy giving our clients the tools they need to apply self care in between their appointments so that they can take a proactive approach to their healthcare | |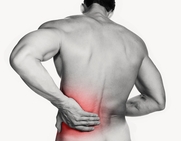 Treating Muscle Pain with Trigger Point Therapy

Neuromuscular therapy works by treating the root of the problem by restoring normal function to stiff painful muscles. Neuromuscular therapy uses trigger point therapy to reduce pain and tenderness in the specific area of treatment. Trigger points are tiny knots that develop in a muscle when it is injured or overused, and are common causes of muscle and joint pain. They are known to cause headaches, neck and jaw pain, low back pain, shoulder pain, etc. These trigger points can also refer to other areas of the body. Toxins accumulate around nerve bundles in your muscles forming palpable nodules in the muscle, which puts pressure on the nerve and causes pain. Trigger point therapy uses pressure on these nodules to relieve pain in the muscles and joints throughout the body. Once a trigger point is released, circulation is restored allowing oxygenated blood to return to the area and reducing or completely eliminating the pain.


---
---